What is Remote DDoS Protection?

Remote DDoS Protection from Evolution Host is a way of protecting your application/server/gameserver from DDoS attacks without the need to change hosting providers. A remote Anti-DDoS solution is perfect for scenarios where you are happy with your current host and would prefer to keep your services hosted there. We can bring our impenetrable DDoS protection solutions to you remotely. Stop losing customers because of DDoS attacks today.

What applications can we remotely protect?

Everything..... but here's some examples
Websites
Any game server
TeamSpeak/voice servers
IRC Networks
Database Servers
*Insert your application here*
Remote DDoS Protection that suits you

Every client we service with remote DDoS protection was facing different challenges and therefore has unique needs. We cater our remote protection solution to meet your needs and your needs alone.

While we've seen just about all there is to see in the DDoS attack game, every now and then a new form of attack emerges that effects various applications. We are on the bleeding edge of this sector and we adapt our technology to combat each and every form of attack that emerges from the darkness. This is essential to ensure your service remains one step ahead of the attackers.

Once you've let us know what your needs are/which applications you would like to protect remotely, we can deploy a custom set of protective measures in front of your service immediately, which will render any attacks you're facing completely ineffective. We do not stop building until the attacks have zero impact on your service.

Adapting our custom anti-DDoS into a remote solution

Evolution Host have been fighting the war against DDoS attacks for a long, long time. Upon noticing that a significant portion of our client base were regularly suffering from DDoS attacks, we knew we had to act.

This is when we started to build out our suite of protection measures to bring an end to our client' s suffering. What we noticed over time was that we had developed an all-encompassing DDoS Protection solution that surpassed every other anti-DDoS technology in the industry. We did not rest on our laurels however, we continued to build, improve and innovate.

This is why today we have chosen to introduce the Evolution Host Remote DDoS Protection service. All of the benefits of our innovative DDoS Protection technology, offered remotely. You can read more about the technical details of our DDoS Protection here.
Read more about our DDoS Protection
Get Remote DDoS Protection now
Whatever DoS/DDoS attack you're being targeted with, we're here to help.

To get started simply fill out the form below letting us know what you've been experiencing.
Benefits of remote protection
No need to transfer your server
Keep your current hardware
No confusing changes for you, your company or community
All of the benefits of your current host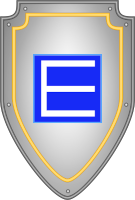 What you get
Remote DDoS Protection
Access to top level networking engineers
Software purpose built for you
Continuous protection from new attacks