Undefeated Game DDoS Protection

Evolution Host's Game DDoS Protection solution has accomplished a 100% success record in the war against DDoS attacks.

Each time a new attack type emerges, our team of talented networking engineers promptly integrate another mitigation method into our robust DDoS protection systems.

DDoS attacks have been a long-standing problem for popular websites and applications the world over. Game servers are particularly prone to exploitable vulnerabilities at the application layer which result in a tough time for game server owners and their players alike. Downtime, random timeouts, ping spikes, player frustration - All a result of DDoS attacks.

Your time dealing with these problems is over. Welcome to Evolution Host's Game DDoS Protection solution. Strap in.

Some of the games that are DDoS protected out of the box

RAGEMP (Rage Multiplayer)
Minecraft
SA-MP
Rust
Garry's Mod
Much, much more
Seriously, much, much more!
What games are protected?

Short answer? All of them.

Long answer? Our DDoS protection has been built to be widely deployable across any type of software and game server. Of course, certain tweaks are required for each game type but you don't need to worry about any of that! We've already taken care of all the configuration on our end so that the protection can be easily enabled for any game type.

So don't worry if you don't see your game server specifically mentioned on this page, odds are we already have protective measures pre-built for it. Reach out and ask!

Some of the game servers that are supported out of the box are mentioned at the top of the page. Bear in mind that any game server can be protected though!

Tell me more!

To create the most all encompassing solution for Gaming related DDoS attacks Evolution Host has leveraged the OVH GAME DDoS protection in conjunction with our own unique filtration techniques. As we're sure you're aware, there are many, many flaws with OVH's GAME Anti-DDoS technology. In a lot of scenarios it simply doesn't work. In other scenarios, it only half blocks the attack, when this happens enough of the malicious traffic still hits your server that it has a major negative impact on the performance and stability of the server.

This was clearly not good enough, so we at Evolution Host took it upon ourselves to fill in the holes in their protection by applying several layers of heuristic traffic analysis on top of that. This combined with several other hardware and kernel modifications results in an impenetrable DDoS Protection solution for any game server on the market.

See our selection of game servers here or deploy a gaming VPS here.
Read about some of our solutions
Some of our other protection solutions
Not all of our DDoS protection products have their own dedicated web page. Here's a brief mention of some of the many other games we protect from DDoS attacks. You can enquire about any of our DDoS protection products here.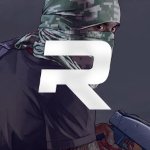 RAGE MP DDoS Protection
RAGE Multiplayer is an alternate online modification of the widely successful GTA V game. While Evolution Host is known for our FiveM DDoS protection product, we also offer dedicated RAGE Multiplayer DDoS protection services.

Get yourself prepared with RAGEMP DDoS protection today to ensure your server can continue to thrive into the future.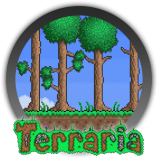 Terraria DDoS Protection
Terraria's 2D world allows you to pursue 4D-esque innovation. Bring the beautiful structures in your mind to life with this limitless treat of a sandbox game.

Ensure all that hard work is not done in vain by availing of the best Terraria DDoS Protection available from the experts at Evolution Host.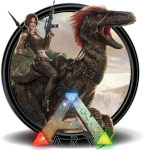 ARK: Survival Evolved DDoS Protection
If only DDoS attacks went out with the dinosaurs too, right? ARK: Survival Evolved DDoS attacks can be more dangerous than being in a room alone with a King Titan.

ARK: Survival Evolved DDoS Protection ensures that no malicious packets stand between you and survival.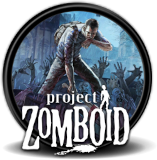 Project Zomboid DDoS Protection
While being a Project Zomboid host is a tremendous amount of fun, the enjoyment comes to an abrupt halt once your server becomes the target of DDoS attacks.

Equipping yourself with Project Zomboid DDoS protection is imperative for the long-term prosperity of your community. Get DDoS protection for your PZ server today.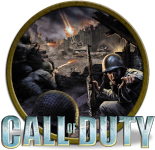 Call of Duty DDoS Protection
Protect any of the popular self-hosted Call of Duty games from DDoS attacks. Whether it's Call of Duty 1, Call of Duty 2 or any other self-hosted COD game, we've got you covered.

Fortify any and all of your COD server's with our dedicated multi-edition Call of Duty DDoS protection service now.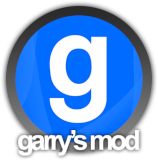 Garry's Mod DDoS Protection
From a physics perspective, your Garry's Mod server being vulnerable to DDoS attacks would be the equivalent of strapping a massive boulder to your player count. Timberrrrrrrr, she's going down!

Loading up with Garry's Mod DDoS protection would be the equivalent of wearing an anti-gravity suit. No matter how hard the attackers try, your Gmod server will be impervious to DDoS attacks.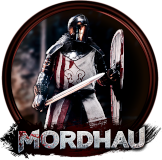 Mordhau DDoS Protection
The popular medieval slasher Mordhau is a frequent target for DDoS attacks. It's hard to become fully submerged in medieval times when the DDoS attackers of the modern world won't allow it.

Stop allowing them to slash your player count, get ready to fight back with Evolution Host's Mordhau DDoS Protection service.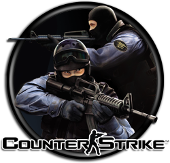 Counter Strike DDoS Protection
With the many entries to the Counter Strike franchise, an equal quantity of Counter Strike DDoS protection solutions are required.

Whether it is Counter Strike: Global Offensive, Counter Strike: Source or the classic Counter Strike 1.6 edition, Evolution Host has a DDoS protection solution for you.
Remote Game DDoS Protection
All the benefits of our in-house Game DDoS Protection brought to your door.

Evolution Host's world renowned Gaming DDoS Protection has now been made available remotely.

All of the benefits of our DDoS Protection can now be felt with your existing hosting provider.
Why opt for a remote solution?
Protect for all of your game servers
No need to move any of your server files
Redundancy/Server fail-over
Protect existing hardware instantly
Any benefits of your current host

Included with the service
Remote protection for your game server
Access to a team of networking specialists
Software designed to suit your needs
An ever evolving mitigation system that changes depending upon your needs