What is a DDoS protected VPS?

A DDoS Protected VPS is a virtual private server that has Anti DDoS hosting measures built in to ensure the continued availability of your services. An Anti-DDoS VPS protects your server from any bad actors that may want to take it down using sheer brute force, in the form of a DoS/DDoS attack. Equipping your VPS with DDoS Protection from Evolution Host allows your network to endure even the most powerful attacks.

We can proudly say that we have 100% success record when it comes to blocking all new emerging forms of DDoS attacks.

Why choose Evolution Host for your DDoS Protected VPS Hosting

15+ years experience mitigating DDoS attacks
Benefit from OVH PRO/GAME Protection
Ability to mitigate DDoS attacks that OVH doesn't
Custom built DDoS Hosting solutions
We adapt our protection to your needs
The necessity of DDoS Protected Hosting

In today's day and age, DDoS Protected hosting is no longer optional for any application that has any measure of attention. Assuming your application/game server has any degree of success, it is not a matter of if, it is a matter of when will your server/VPS be targeted with a DDoS attack.

Ensuring you're prepared for that inevitability is crucial to the long-term success of your venture. Keeping your VPS DDoS protected prepares your project for rapid bursts of growth, without it being hindered from it's new-found attention.

If your VPS is already being targeted by DDoS attackers, you already understand the damage this can cause to your plans and your projects expansion to a wider audience. Fear not, the best DDoS Protected VPS Hosting is here, and it's called an Evolution Host VPS.




Choosing the right VPS DDoS Protection

There's a lot of VPS with Anti DDoS hosting available on the market, but what sets Evolution Host's VPS DDoS Protection apart?

Blocking DDoS attacks is our life-blood. We thrive on protecting our clients from any and all attacks that come their way. Some members of our team have over 15 years of experience in blocking DDoS attacks. During the lifespan of Evolution Host, we are yet to see one form of attack that we cannot block.

Supplying our clients VPS with Anti-DDoS solutions that suit their needs is standard here. So whether it's your Gaming VPS or your KVM VPS that needs DDoS Protection, we've got you covered.

You can read more about the technical details of our DDoS Protection here.
DDoS Protected VPS Control Panel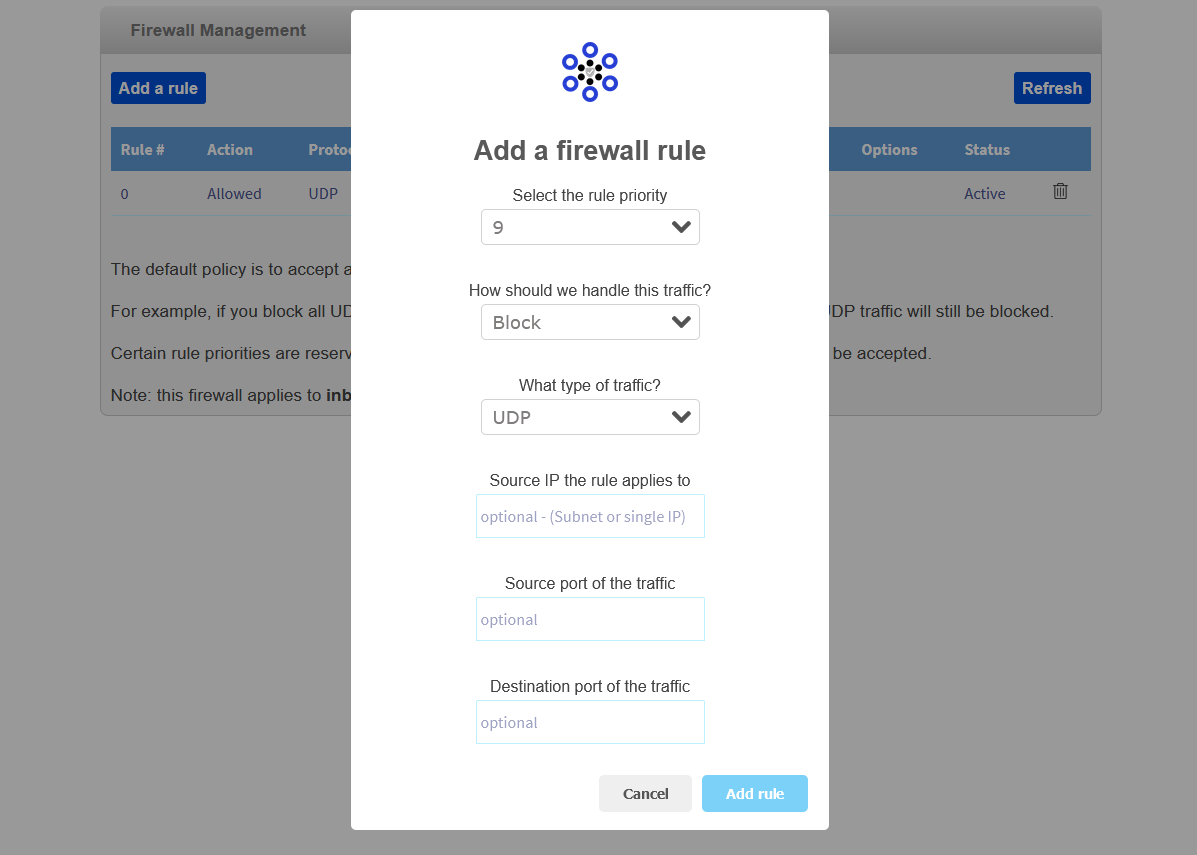 Your Evolution Host DDoS protected VPS gives you full control of a network level firewall, to configure how you see fit. While your VPS will be configured with optimal protection upon deployment, you will still be able to make tweaks to your firewall to allow or block certain forms of traffic.

The highly customisable and easy to use DDoS protected VPS control panel grants you the ultimate combination of protection, convenience and adaptability.
Some of our other DDoS protection products